Fairmont Mission Inn Sonoma Wedding DJ September 2015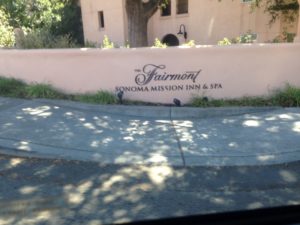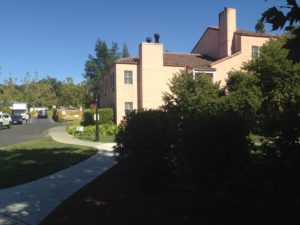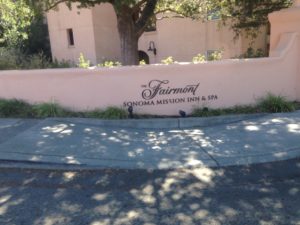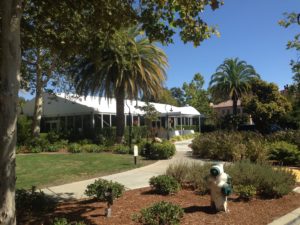 Sparklers @ Fairmont Mission Inn Sonoma Wedding DJ 2015

Quinlan/Fidler Wedding Timeline
3:30 pm Mariachi arrive at SMI
3:45 pm – 4:20 pm Entire Bridal Party to SMI
4:00 pm – 5:30 pm Cocktail Party – Jessica De Leuw and Jennifer Conley to assist
with Guest Book
4:20 pm – 5:15 pm Entire Bridal Party Photos around SMI
Updated: September 1, 2015
5:30 pm – 10:00 pm Reception Dinner
Dinner Background Music – Frank Sinatra, Tony Bennet, Ella Fitzgerald, Dean
Martin, Avett Brothers, Smokey Robinson, Elvis Presley, Oakridge Boys, Hank
Williams, etc.
Introduction of Bridal Party and Song
Laura Fidler and Josh Chittenden – This is How We Do It by Montell Jordan
Mary Kate Fidler and Aron Quinlan – Uptown Funk by Mark Ronson
Vicki Lord (Maid of Honor) & Jonathan Fidler (Best Man) – Can't Touch This by MC
Hammer
Kelly Charnas (Matron of Honor) and Aaron Fidler (Best Man) – Play That Funky
Music by Wild Cherry
Alexandra Charnas (Stephanie's Niece) – Flower Girl – Happy by Pharrell
Audrey Merluzeau (Stephanie's Goddaughter) – Flower Girl – Happy by Pharrell
Christopher and Stephanie Fidler – Then (Intro) by Brad Paisley
First Dance – Then by Brad Paisley
Welcome Speech and Prayer – Aron Quinlan and Kelly Charnas
FIRST COURSE
Speech – Marina Herrera (3 – 5 minutes)
SECOND COURSE
Speech – Josh Chittenden (3 – 5 minutes)
THIRD COURSE
Champagne Toast – Aaron and Jonathan Fidler (3 – 5 minutes)
Cake Cutting – (How Sweet it is to be loved by you, james taylor and or def leppard
pour some sugar on me, )
DANCING
Oldest Couple Dance – Shining Star by The Manhattans
WINNER DANCES TO – You're Still the One by Orleans
Mother/Son Dance – All to You by Scott Keo
Bride dances with all the young girls – This One's for the Girls by Martina McBride
Dance Music – Open dance floor
James Brown
Journey
Michael Jackson
Billy Idol
Bon Jovi
Kool and the Gang
Alan Jackson
Brooks and Dunn
AC/DC
Sister Sledge – We are Family
Chubby Checker – The Twist
Creedence Clearwater
Thin Lizzy – The Boys are Back in Town
Queen – Crazy Little Thing Called Love
Village People – YMCA
George Strait
Toby Keith
(Just ideas, anything else in the style of these artists or songs is great)
10. Last Dance Song of the Night – Can't Take My Eyes Off of You – Frankie Valli
and the Four Seasons
Departure – Goodnight Sweetheart.
DO NOT PLAY – My Girl by The Temptations, Pretty much any rap.
Sparkler Send Off – 10 pm – Jessica De Leuw and Jennifer Conley to assist