Mezza Luna Italian Restaurant Wedding DJ May 2015 Princeton on Sea Half Moon Bay HMB.
RECEPTION
~3:30 Guests will start to arrive
~4 or just after, Bridal party will begin to arrive
-Bride and Groom should be there shortly after
-Once Bride and Groom have arrived, Dj(Chris) to ask everyone to please find their seats
-DJ(Chris) announce Mr and Mrs Jack Stennet!
-Mom and Dad of Bride welcome everyone and thank them for coming. Dinner will be coming out
shortly, PLEASE enjoy!
-DINNER!!!!
-During dinner (but after Bride and Groom have had a second to sit and eat something..) Play the Shoe
game to keep guests entertained.
-Bride and Groom sit in the middle of dance floor, back to back and answer questions
-Best man and maid of honor will be the ones to do the asking and embarrassing!
-Bride and Groom walk around and mingle a bit
-Bride and Groom first dance
-when first dance coming to a conclusion, DJ(Chris) to ask all married couples to please join the
bride and groom for a dance
-play "whose been married the longest"
-DANCING!!! Play something fun to get people up and having fun
-after a few songs, 15min or so, Father/Daughter dance
~7:30( Earlier or later?? Depends on how the night is going) DJ(Chris) to announce that it is time for the
bride and groom to cut the cake.
-invite everyone else to grab some goodies
~8 (earlier or later?? Depends on cake) bouquet toss
-8:30 Farewell, thanks for coming!!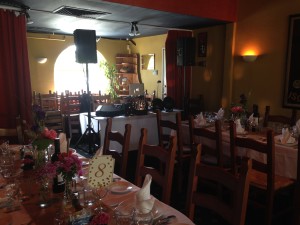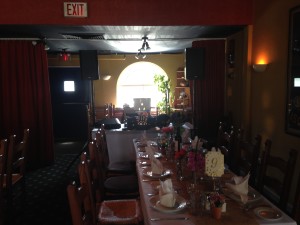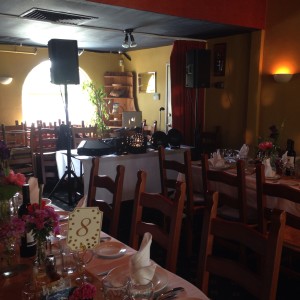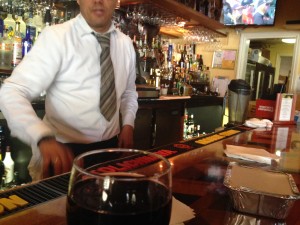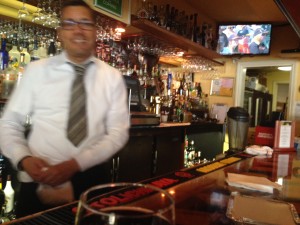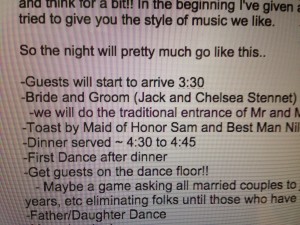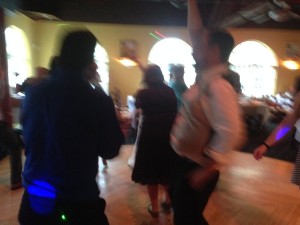 Guests will start to arrive 3:30
Bride and Groom entrance of Mr and Mrs Jack
Dinner served ~ 4:30 to 4:45
Main songs!!
First dance, Elvis Presleys "Can't help falling in love with you"
For the Father daughter dance, Louis Armstrongs "A wonderful world".
Guests will be arriving around 3:30 to the restaurant, easy listening music.
Frank Sinatra (Fly me to the moon, the way you look tonight, Summer wind, it had to be you)
**PLEASE just don't play "Nancy with the laughing face" by Frank Sinatra. My grandmother just recently passed away and it was her song, brings tears to most all of us. If someone from my family asks for it, please kindly tell them you don't have that song available or whatever you have too!***
Etta James( At last), Ray Charles (Come Rain or shine),
Al Green (Let's stay together, etc),
Billie Holliday (our love is here to stay),
James Taylor (How sweet it is),
maybe even some roy orbison or other Rat Pack classics.. doesn't just have to be Frank Sinatra.
POST DINNER!
CLASSICS:
Billy Joel (Uptown Girl, the longest time)
Micheal Jackson
Jackson 5
Stevie wonder (isn't she lovely, Uptight, for once in my life)
Cyndi Lauper (**"Girls just want to have fun" is an MUST PLAY!!)
Queen
Steve Miller Band
Fleetwood Mac
The Eagles
Van Morrison
The Police
Len "Steal my sunshine"
Gogo's "we got the beat"
etc, etc
NEWER:
Pharrell "Happy"
Bruno Mars "Uptown Funk" "Treasure"
Justin Timberlake "take back the night"
Meghan Trainer "all about that bass" "lips are moving"
Walk the Moon "Shut up and Dance"
Maroon 5 "Sugar"
Oh honey "Be okay"
Daft punk "get lucky"
Matt and kim "Daylight"
Sam smith
Gym Class Heros "Cupids Chokehold" "Stereo"
Taylor Swift "Shake it off"
Some country music would be okay too:
Miranda lambert
Lady antebellum
blake shelton
zac brown band
brooks and dunn (They might be a little too honky tonk for it, but they're one of my personal favorites 🙂 )