Blackhawk Country Club DJ San Ramon.
Bay Area Persian Disc Jockey.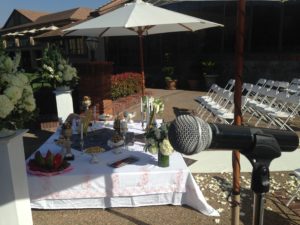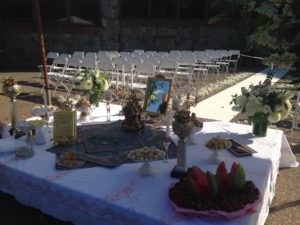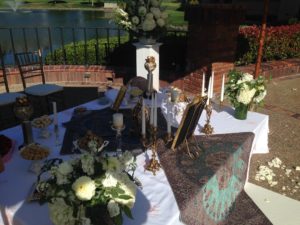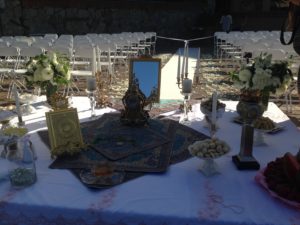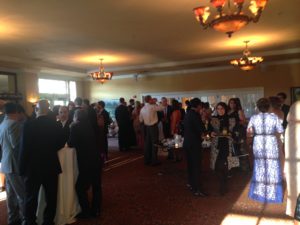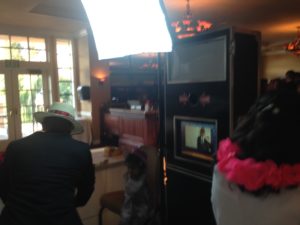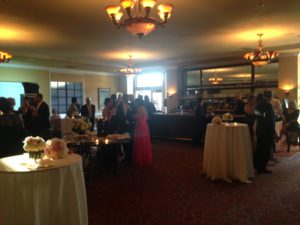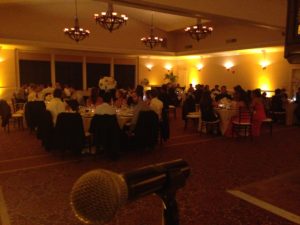 Led Uplighting by us:  bayareaevent.net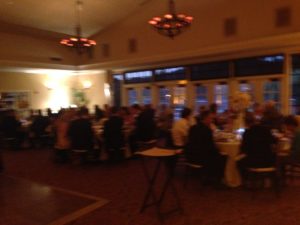 Name on PB
"Mojda & Reid
August 22, 2015"
EVENT: Mojda and Reid's Wedding Ceremony and Reception
Date: August 22, 2015 – Saturday Beginning at 5:00PM – 11:00PM
LOCATION: Blackhawk Country Club – 599 Blackhawk Club Drive, Danville, CA
Day of Coordinator: Rayna Hess raynahess@eventdesignsbyrayna.com (925)-330-2371
Officiant: Nilou Nouri – nilounouri@gmail.com 408-829-0895 Needs a mic for
ceremony provided to her no later than 4:45PM
$970 cash 13 amber uplights, pinspot cake white.
Room names?. Draped tables for each Area DJ/ photo booth and electrical outlet.
Ceremony DJ Wedding (Timeline for Ceremonies)
1. 5:00PM – Guests begin to arrive, background music playing at ceremony site (outside
patio). Background music: Vitamin String Quartet – Somebody to Love, I want to hold
your hand, Just the way you are, Somebody to love…. Preferred instrumental music, DJ
can choose some too.
5:30PM – Ceremony begins:
1. 5:30PM Bridal party entrance – Groom with his mother, Jr. Bridesmaids,
Groomsmen and Bridesmaids. Song to be played while bridal party walks out
– Vitamin String Quartet – Wonderful Tonight
2. 5:33PM: Processional: Bride Walks Down the Aisle with her Father
traditional instrumental "Here Comes the Bride" song playing in background.
3. Ceremony beings – Music stops and Nilou takes over on mic and begins the
ceremony.
4. 6:00 PM Bride and Groom exit with song playing – Vitamin String Quartet all you need is love –
5. 6:15PM Ceremony ends – announce and move guests into bar area in
ballroom for cocktail hour.
___________________________________________
Reception DJ – Music – (Timeline for Wedding Receptions)
6:15PM – Cocktail Hour begins – DJ's artistic choice on music.
7:15PM – Bridal party gets lined up for announcements – uptown funk.
7:20PM – Bridal Party Announcements – Music is DJ's choice preferable something up
beat.
Announce –
Bridesmaids / Groomsmen:
1. Maid of Honor and Best Man: Victoria (NUH-JA-FEE) and Tom Waterman
2. Carrie and Scott (SA-TI-SHURE)
3. Hania (HA-NEE-YEH) and Yaser (NUH-JA-FEE)
4. Anne Nash and Val (EYE-DEL-MAN)
6. Sabrina Hashmi and Sam (KRE-VO-CHEZ-UH)
7. Michelle (STOOP-KA) & Kons (EYE-DEL-MAN)
8. Newlyweds: Mr. and Mrs. (MO-J-DEH) and (REED) Waterman!
7:30PM – Dinner is served – DJ's artistic choice in music. Preferably something jazzy
and smooth.Wedding Jazz Background Type – Dinner Is Served-Dinner Music- DJ's choice.
8:15PM – Toasts:
1. Tom and Alice Waterman, parents of the groom, called up to say a word.
2. Nasser and Holly Najafi, parents of the bride, called up to say a word
3. Victoria Najafi – Maid of Honor and Sister of the Bride called up to say a
word.
8:25PM – Bride and Groom's first dance is announced – The Beatles – Something at 1:15
into song, Surprise transition into "Zanam Mishi" by "The Boyz" – Fade
out at 1:10.
8.30pm Father/Daughter & Mother/Son Dance – Eric Clapton – Wonderful Tonight – Fade out at 1:40
8:35PM – Open dancing begins – first song played should be The Beatles – "Twist and
Shout."
a. Aroosi – Sharareh
b. Bivafa – Shahram Solati
c. Black Cats – Jooneh Khodet
d. Black Cats – Majnoon
e. Shahram Kashani – Mageh Man
f. Leila Forouhar – Jooni Joonom
g. Morteza – Leili
a) Taylor Swift – Shake It Off
b) Beyonce – Crazy in Love
c) 311 – Love Song
d) Rolling Stones- Start me up
e) Love Shack
6. 9:30PM – Cake Cutting – Bride and Groom will give a brief thank you and toast. Music
is DJ's choice.
7. 9:40PM – Bouquet Toss – Song to be played: Beyoncé – Single Ladies.
8. 10:50PM – last dance – Song to be played: Goodnight Sweetheart.
9. 10:55PM – Get all guests outside for sparkler exit.
10. 11PM – DJ Party ends
DO NOT PLAY:
1. U2
2. Journey
3. Creed